CIT 2023

Rooted and Rising:
Exploring the Shifting Landscape of Higher Ed

May 23 – 26, 2023
Hosted by   SUNY Oswego 
Thank you for participating in CIT 2023!  Links for recordings are below.
Conference Recordings Playlist
Tea for Teaching Podcast featuring Flower Darby
Save the Date!
CIT 2024 – May 21 – 24, 2024 ~ University at Buffalo
---
Conference Highlights
Opening Session –

Just Added!!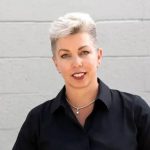 Flower Darby joins John Kane and Rebecca Mushtare for a live podcast of Tea for Teaching
Teaching and the Academy: The Road Forward after Three Years of Disruption
When colleges across the country began to shut down in mid March 2020, John Kane and Rebecca Mushtare, the hosts of the Tea for Teaching podcast, invited Flower Darby to join them for a bonus episode of their podcast released on March 19, 2020. In that conversation Flower provided advice to faculty on emergency remote instruction, resource sharing, and strategies to keep courses afloat. In this live recording session, Flower returns to the podcast to reflect on the impact of the past three years and map a road forward for teaching and the academy.
Keynote Speaker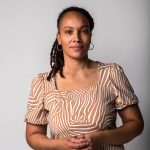 Rhianna Rogers
is the inaugural director of the Center to Advance Racial Equity Policy (CAREP) and a policy researcher at the RAND Corporation. Rogers is an expert on cultural and ethnic studies, intercultural competencies and diversity education, cultural mediation, and virtual exchange programmatic development and implementation. Her approach centers on participatory action research and community engagement processes.
Closing Speaker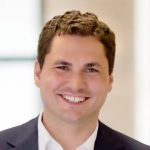 John Baker, CEO and Board Chair, D2L
John founded D2L in 1999, at the age of twenty-two, while attending the University of Waterloo. He strongly believes that learning is the foundation upon which all progress and achievement rests.
He is a member of the Business Council of Canada, board member of the Business Higher Education Roundtable, member of the Industry Strategy Council in Canada, Chair of the Digital Economic Strategy Table in Canada, has served on the Governing Council of the Social Sciences and Humanities Research Council of Canada, is the Past Chair of the board of Communitech, and is a board member of Canada's National Ballet School.
---
Registration Rates for 2023
SUNY Campuses

Full Conference Registration

     Early Bird (register by May 5)

$250

     Regular Rate (after May 5)

$275

2-Day Rate

$225

Single Day Rate

$150

Outside the SUNY System

Full Conference Registration

     Early Bird (register by May 5)

$300

     Regular Rate (after May 5)

$350

2-Day Rate

$250

Single Day Rate

$200

Virtual

(separate schedule)

$150

Pre-Conference Workshops

$30
---
Hotel Information
Room blocks have been set up at:
NEW!
Clarion Hotel and Suites Riverfront
70 East 1st Street
Oswego, New York 13126

Best Western Plus Oswego Hotel and Conference Center  SOLD OUT
26 East 1st Street
Oswego, New York 13126 
Book Your Reservation Online
---
On-Campus Housing Information
On-campus housing will be available at the following rates:
Single Room (1 Bed) – $75/person/night
Double Room (2 beds) – $70/person/night
Linen package – $15 per person
Rooms are air conditioned
---
Sponsor/Vendor Registration is Now Open!
---