Speakers
Opening Speakers
Wednesday, May 29 ~ 10:30 am
Tod A. Laursen
Senior Vice Chancellor and Provost
State University of New York

Brian Digman
Chief Information Officer
State University of New York

---
Keynote Speaker
Thursday, May 30 ~ 10:30 am
Heather Payne
Starting from Scratch:  How Higher Education Needs to Change its Contract with its Students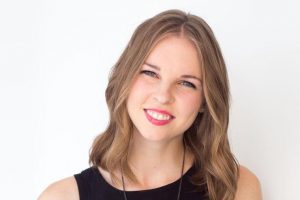 Higher education as we know it in the Western world is 1,000 years old.  Many of its practices originated in a civilization that was fundamentally different so many years ago and have not been substantially re-thought since.  But the demands of the current marketplace for employers and employees have changed so much even in the last decade that it is time to re-imagine how schools teach, how students learn, and how employees are prepared for the workplace.  In this talk, Heather Payne, the founder of a successful new form of higher education, shares her vision for a new contract between institutions of higher learning and their students. 
---
Why should we care about how technology really works?  Why aren't more women and youth learning how to code?  Heather Payne is asking – and answering – these essential questions.  Payne is the founder of Ladies Learning Code, a national not-for-profit organization that runs popular workshops for women and girls, a traditionally underrepresented demographic in the programming world.  Named one of Canada's 100 Most Powerful Women by the Women's Executive Network, she is revolutionizing our approach to technology, education, and entrepreneurship.
Since 2011, Payne has quickly expanded Ladies Learning Code from its Toronto headquarters to 11 cities; she also started Girls Learning Code and Kids Learning Code.  Her latest venture, the for-profit HackerYou, offers courses taught by industry-leading professionals.  She is also the founding director of Toronto's Mozilla-backed youth digital  literacy initiative.  Payne has spoken at many conferences, including 99U in New York, meshmarketing, and EdInnovation, and has been featured on CBC's The National and in The Globe and Mail.  She was recently named one of Canada's 100 Most Powerful Women by the Women's Executive Network.  She is a graduate of the Richard Ivey School of Business at Western University and has worked in corporate marketing and at startups for her entire career so far.
---
Featured Speakers
Friday, May 31, 2019 ~ 10:30 am
Anurag Purwar
Connecting the Dots: Convergence of Machine Design, Pedagogy, and Innovation
Dr. Anurag Purwar will present how he has serendipitously leveraged his research in mechanisms and robotics to 1) effect pedagogical outcomes for enhancing students' learning and 2) develop technology for positive social and economic impacts. He will demonstrate how he discovered a connection between the major troikas of a research and teaching enterprise, viz., research, teaching, and innovation and leveraged it. He will present a broad overview of his research without any boring mathematics, but focus more on the technologies and tools that he has developed over years, which have helped students with their learning and led them to design and invent machines for social good.
For additional information go to https://me.stonybrook.edu/people/faculty/Purwar_Anurag.php
---
Teaching with OER:  SUNY/CUNY OER Faculty Panel
This multi-institutional panel shares perspectives from SUNY and CUNY students and faculty about using open educational resources (OER) and how the pedagogical changes that have taken place through their work with OER.
Panelists: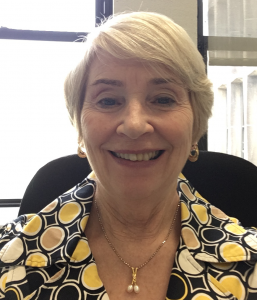 Mary Rogan, Professor, Economics and Business Department
Lehman College
Elizabeth Small, Ph.D., Associate Professor of Spanish,
Dept. Foreign Languages & Literatures
SUNY Oneonta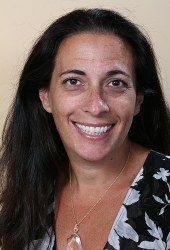 Talia Lipton
Rockland Community College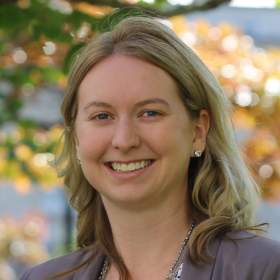 Jessica Kruger
University at Buffalo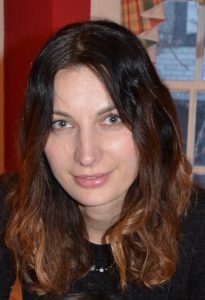 Emral Devany, Ph.D., Assistant Professor
Department of Biological Sciences
Kingsborough Community College

Stanley S. Litow

America's Education and Skills Crisis: The need for shared solution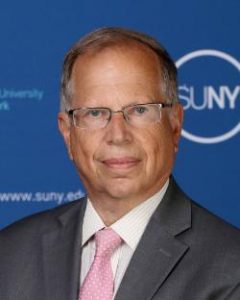 A review of our nation's history, and where we are today, could provide us with a road map for creating more effective policy and practice in addressing the challenge of coping with societal changes via collaborative actions across the public and private sectors. Stan Litow, a leader in government, business and civil society for decades, and currently a Professor at Duke and Columbia and the author of the Challenge for Business and Society: From Risk to Reward, will outline the examples of the kind of innovative public private partnerships that have successfully addressed America's Challenges and detail some of the ways to make them the model for future action.